Reading Time:
4
minutes
September 9, 2020
By Rich Gadomski, Tape Evangelist, Fujifilm Recording Media, U.S.A., Inc.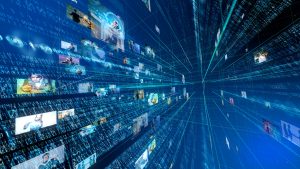 You would think, by now, that backup best practices would have moved into the same category as filling up the tank before a long drive or looking each way before crossing the street. But a new study indicates that most organizations continue to get it fundamentally wrong. How? By continuing to backup long-inactive data that should have been archived instead of remaining in the backup schedule.
The 2020 Active Archive Alliance survey found that 66% of respondents were still using backup systems to store archive data. What's wrong with that?
It greatly lengthens backup windows: Repeatedly backing up unchanging archive data wastes storage resources and adds time to the backup process
As data sets grow, a failure to distinguish between backup and archiving becomes increasingly expensive in terms of disk space
Even those offloading backups to cheap cloud resources are still running up a large bill over time by unnecessarily backing up cold data
Archiving, on the other hand, frees up expensive capacity by moving less frequently used data to more cost-effective storage locations.

Clearing Up Backup Confusions
One of the underlying reasons for this is a confusion between backup and archiving. Backup provides a copy of organizational data for use in recovery from a data loss incident, cyberattack or disaster. These days, it is generally copied onto disk or tape and either retained there or relayed to the cloud. A key point is that backup only copies data, leaving the source data in place. It is also used to restore lost or deleted files rapidly.
Archiving is a different concept entirely. Rather than copying data, it moves data classed as inactive to a more cost-effective tier of storage such as economy disk or tape. This frees up space on higher-tier storage systems such as fast disk or flash. In addition, it shortens the backup window and offers permanent and long-term protection from modification or deletion of data.
Read More